YA (Young Adult) fiction kind of gets a bad rap amongst some echelons of society, a phenomenon that's been well-documented by bloggers and defensive book influencers all across the Internet.
(So, is it a nefarious plot of our patriarchal society to hate on anything loved by teen girls? According to the Twitter keyboard warriors, totally! Just the latest way upper middle class people who buy hardcover romance novels every week are horrifically oppressed.)
As a teen girl, I, indeed, do not feel that I can exist authentically, as everything I hold dear is constantly criticized and belittled by m*n. You must never deny the literary merit of Twilight.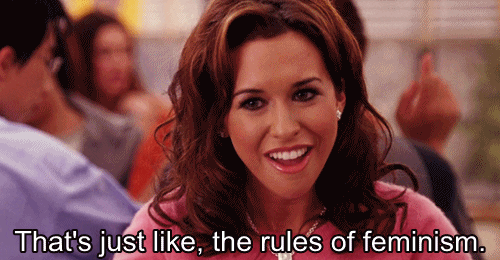 Jokes aside, a lot of people do look down on the YA genre for a few main reasons, some of which I think are justified and some of which aren't. But today I want to talk about why it's okay to read YA.
Let's Talk About Young Adult Fiction
Why Do People Look Down on YA Books?
Might the distaste for YA actually have something to do with sexism? Perhaps, but I think it's largely a more general "teenagers-don't-have-taste" thing.
In general, I think the hate on YA books simply stems from that fact that people want to seem intellectual and mature, and you won't exactly get that reputation by telling people you read YA because it's written for teens and teens aren't exactly considered intellectual and mature.
And the reasoning behind this makes sense, to some degree: after all, in general, media created for kids is not going to be as sophisticated as media created for adults, simply because younger people don't have as much life experience or understanding of the world. In general. Proportionally, adult books are more sophisticated.
The problem, though, is that this is not true all of the time, and by writing off the YA genre, you're missing out on a lot of books.
Besides– not every adult book is Dostoyevsky– do you have the same judgement for harlequin romance, terribly-written thrillers and books like Fifty Shades of Gray?
At the end of the day, good books and bad books exist everywhere you go in the world of literature, and it's unwise to write off an entire category, like Young Adult fiction.
Reading for Entertainment vs. Enlightenment
What I see as one of the key factors in this debate is people's motivations for reading, since YA is often criticized for its (usually) lighter and less complex subject matter.
If you're reading purely for some fun escapism, you're not going to head for literary fiction or classics. Most likely. And that's okay– you just want something entertaining to pass the time. If YA fits the bill, that's your prerogative.
Besides, people read different genres for different reasons. On my blog, I've reviewed a huge variety of books, from so-called highbrow literature to random YA thrillers I read on a Saturday afternoon to pass the time.
Most of the bloggers I have met online have similarly eclectic tastes– and there's nothing wrong with that. The person you see reading a book you consider "trashy" probably reads a ton of other books as well.
Not to mention, the distinction between "literary" and "genre" fiction is a social construct and oftentimes means very little. The "literary merit" of any given book is very subjective.
Yes, some books are more worthwhile reads than others, in my opinion, but that's simply what I think based off what I want out of reading and what I value in a book.
Should Adults Read YA?
Then there's the whole "can adults read YA" debate.
My short answer is: of course.
My long answer is: everyone can read whatever books they want. However, I do think it is slightly weird if you're an adult and still ONLY read books written for and about teenagers.
I would not stop anyone from continuing to read only YA if that is what they want to do, but I think it's important to expand your horizons.
I read predominantly YA from age 13-15, and then I started shifting away from it as I liked reading books about people who were older than I was rather than younger, and also the current trends in general fiction more closely align with my reading tastes than the trends in YA. My favorite genres are science fiction, historical fiction, and mystery/thrillers and the only one of those that gets a lot of buzz in YA is thrillers.
(There is also a lot of stuff YA Twitter and a lot of politicization in the genre recently which kind of rubs me the wrong way, but I have other posts on that)
What I find insidious, though, is the idea that no adult should read YA ever, because it is always trash mindless entertainment that only vampire-romance-loving idiots could stomach– which is simply not true of all YA books.
The official distinction between YA and other literature is that it is written with teens in mind– which doesn't necessarily make it bad. So even if you're an adult, there's nothing wrong with reading some YA. As C.S. Lewis once said: "A children's story that can only be enjoyed by children is not a good children's story in the slightest."
5 of My Favorite YA Books
To close out this post, here are five of my favorite YA books that I'd recommend to people who don't believe the genre is worth reading:
Turtles All the Way Down by John Green: an actually-accurate and sensitively explored portrayal of a teen with OCD (my review)
Between Shades of Gray by Ruta Sepetys: a historical fiction novel about Stalin's deportation of Lithuanians in the 1940s and the oppression that was covered up by the Soviet Union (my review)
Speak by Laurie Halse Anderson: a novel about a high school freshman dealing with the aftermath of sexual assault (my review)
Ella Minnow Pea by Mark Dunn: an extremely creative allegorical story about the slippery slope of authoritarianism
The Light in Hidden Places by Sharon Cameron: a slightly fictionalized account of how a teen named Stefania Podgorska hid thirteen Jews in the attic of her apartment in Przemysl, Poland during Nazi occupation.
Do you read YA books? What do you think of the disdain for Young Adult literature? Let me know in the comments!
If you liked this post, consider subscribing to Frappes & Fiction. I post about the books I read, the books I think YOU should read, and anything else on my mind.
(I'm also on social media!)